McGarrity & Moser Truck Repair Service
When you need your corporate or commercial vehicles serviced, trust the experts at McGarrity & Moser Auto Repair Service. We have been Havertown's premier fleet and truck repair center since 2005 and offer complete service to commercial vehicle customers. We have a 12 month or 12,000 mile warranty on most parts and labor.
We offer prompt priority service for work trucks and fleet vehicles because we know that there is no time for down time. If you need your car or truck for work, every second your vehicle is in the shop is costing you money. Give us a call the next time your work truck or fleet vehicle needs service and save yourself time and money.
Our wide range of ASE certified repair services are guaranteed to keep your fleet vehicles or corporate cars and trucks on the road.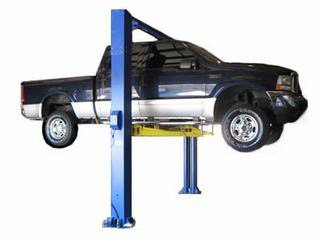 Our Havertown Fleet and Truck Service Includes:
* Ford, Cummins, and GM diesel specialists on site
* PA state inspections
* Fleet maintenance and service for corporate vehicles
* Truck repairs up to 1 ton – contractors welcome
* Complete vehicle repairs and maintenance
* Check engine light and computer diagnostics
* Transmission and engine repair
* Tire sales and service
Our service department is open Monday – Friday 7:30am to 5:30pm and we have a comfortable waiting area for your convenience.
Contact McGarrity & Moser Auto Repair Service today at 610-446-5770 to schedule your appointment, or browse our website for more information regarding our brake service or auto repairs and services.